Carrie Sietsema 2022 Rookie of the Year Named
Posted by Carrie Sietsema on Monday, April 3, 2023 at 8:46 AM
By Carrie Sietsema / April 3, 2023
Comment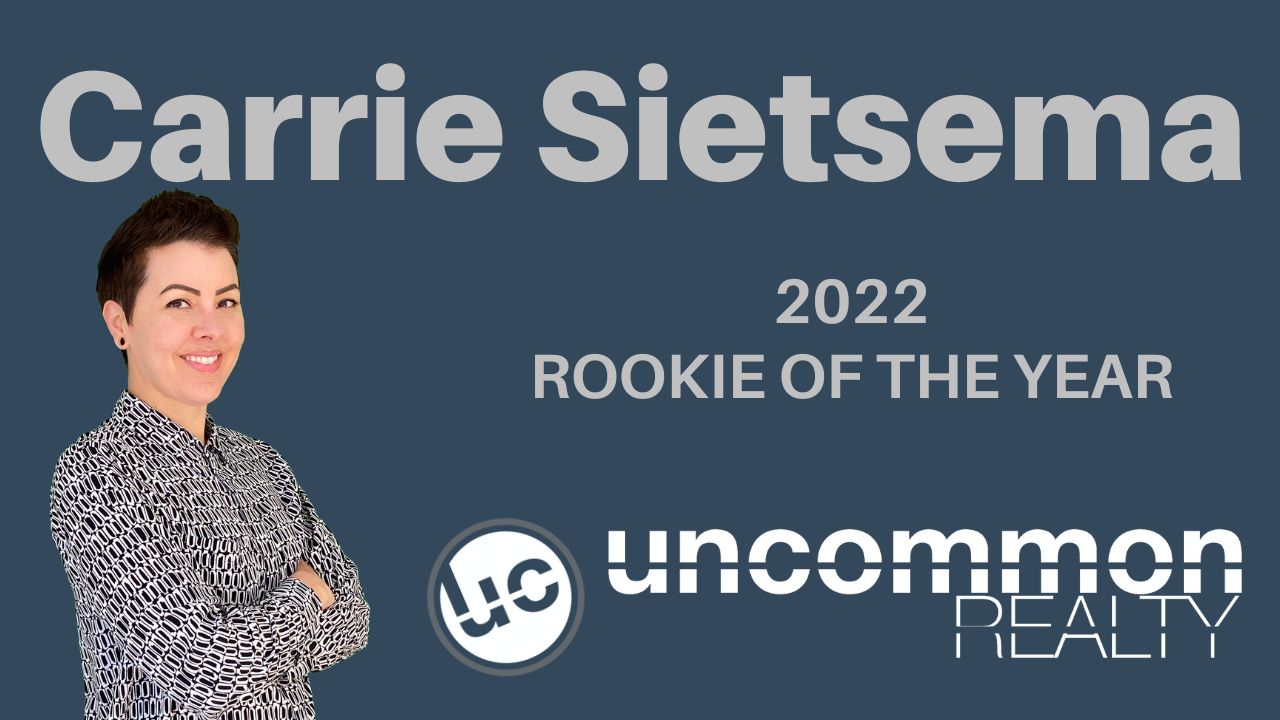 From uncommon realty:
On behalf of everyone at uncommon realty, we would like to congratulate Carrie Sietsema for being named uncommon realty's 2022's Rookie of the Year!
Carrie has not only made her clients extremely happy with her 5-star service level, she also shown significant traits of a top producer! With her motivation level, consistency, and dedication to her craft, Carrie is an inspiration to her colleagues.
Carrie Sietsema being named rookie of the year in real estate is a significant achievement and an indication of a successful start to a career in this industry. At uncommon realty, this recognition typically goes to the top-performing new agents who have shown exceptional dedication, hard work, and a deep understanding of the real estate market. It is an honor that is highly valued among real estate professionals, and we are extremely proud to bestow Carrie Sietsema with "Rookie of the Year" award for 2022.
This honor can open up many opportunities for the recipient to advance their career and establish themselves as a trusted and respected agent in the industry. Winning this award is not only a personal accomplishment, but it also demonstrates to clients and colleagues alike that the recipient has the skills and knowledge necessary to excel in this competitive field.
Congratulations Carrie! We are so thankful to be in business with you!