The creative ways to market a house for sale...
Posted by Robbie English on Friday, April 7, 2023 at 2:56:06 PM
By Robbie English / April 7, 2023
Comment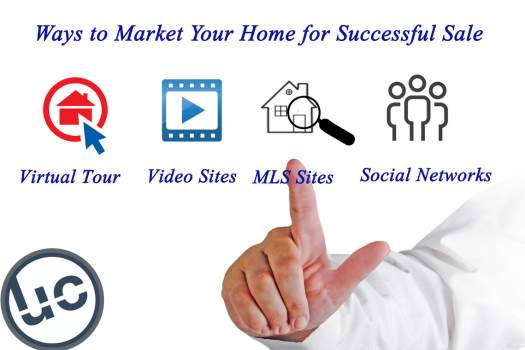 As a Texas REALTOR® and real estate broker with a team of amazing REALTORS® working along side of me, our primary goal is to sell your home as quickly and efficiently as possible. Having your home stand out from the rest of the ones on the market for sale often has its challenges. At the same time, we have tried and tested ways to succeed in getting your home sold for the highest amount of money in the quickest time possible. Here are a few of the many things we do for our clients to make sure we are successful in the representation of our clients.
Use high-quality photography: People are visual creatures, therefore it is extremely important to use high-quality photos and be able to narrate a story of the home. Hiring a professional photographer or use a high-quality camera to take photos that showcase the home's best features is key. We like to use natural lighting to make the home look bright and inviting. Yet it takes experience to know just how many pictures is the right number to share.
We highlight unique features: Every home is unique! The homes here in Texas come in all shapes and sizes, so it's essential to highlight what makes your client's home unique as well as what are the best features according to the seller's experiences. Is there a beautiful backyard with a pool and hot tub or a spacious kitchen with an open floor plan? We feature the attributes of the home that should be highlighted to market the home and make it stand out from the competition.
Social Media: Social media is an incredibly powerful tool for real estate agents. Sharing photos and information about the home on the appropriate social media platforms. We use relevant hashtags to reach a wider audience while making your home appear in the best light.
Sometimes we create a virtual tour: Still many people are not always able to make it to your physical property. Virtual tours (as long as they showcase the property in the best light) can be a great way to highlight the home without potential buyers having to physically visit. The use of 4k video or 360 technology to create a virtual tour that allows potential buyers to see every room of the home.
Leverage online listings: In 2022, the National Association of REALTORS® estimates 41% of home buyers started their home search online with an average of 95% of home buyers using the internet to search for a home. It is important to uncommon realty to have a strong online presence, an ADA compliant website, and one that is easy for consumers to use. Being sure to include detailed descriptions and high-quality photos is just the tip of the iceberg when leveraging our listing's online exposure.
uncommon open houses: An open house when executed correctly can assist in attracting potential buyers and get them excited about the home. We of course need the seller to participate in making the home show well for open houses. uncommon realty also uses technology to host virtual open houses for our sellers while minimizing their inconveniences.
Staging your stuff: Staging the house can be as simple as rearranging the already present furniture or editing the pieces and stuff in the home. Not every home calls for the seller's expense of an intensive home stating experience. But when it does, it is well worth the money – as long as it's the right stager. Buyer's can imagine things well (sorry, it's true). You have to spell it out for most or paint on the canvas for them to see the potential of the home. Without staging, it can take longer to attract that right buyer.
Although we do a lot more than what is represented in this list, our team of uncommon agents have tons of creativity and can create a strategy to get your home sold. Uncommon agents are experienced to bring about success, educated to advanced levels to ensure your success, and entrusted by knowledgeable consumers who want an outstanding level of service. Your home can stand out from the competition when you use an uncommon agent.